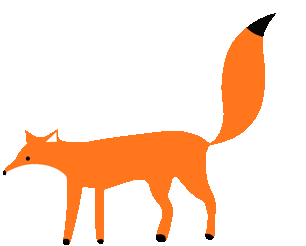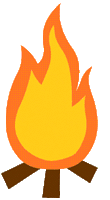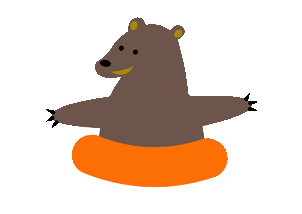 The Details
Who
This trip is for Navigators, Adventurers and Registered Adults.
​
​
What - Activities and Agenda
Tent Camping and fishing off of the Sunshine Skyway Fishing Pier.
Navigators will be working on Aquatics and Outdoor Cooking Badges.
Adventurers will be working on Outdoor Life and rounding out completion on some other badges. You can arrive at 3:00 PM. The parks gates will close at 8:00 PM, but we should be able to get you in if you need to arrive later. Sunset is at 6:50 PM on October 26th. If you can, arrive by 5:00 PM to help pitch tents. Don't be late for dinner at 7:00 PM
Where
From the intersection of Highway 19 and Highway 40, 4.6 miles west on Highway 40. Entrance on north side of Highway 40. (See Map Below)
(352) 625-3147
​​
We are camping at the main campsites #26, 27, 28 & 30.
​
​
When
October 26th through October 28th.
Either deliver your son to us at Juniper Springs on October 26th between the hours of 3:00 PM to 8:00 PM or make arrangements for him to hitch a ride with someone who is already going. We would prefer that everyone arrive by 5:00 PM to help with camp setup, but we understand if you cannot make it that early. We will be eating around 7:00 PM, and ask that a few boys be there by 6:00 PM to begin cooking.
​
You can either pick up your sons at Juniper Springs no later than 10 AM or we will bring him back with us to Church (Messiah Lutheran) for pick up at Noon.
​
​
How Much
Price Per Person is $35
Price includes all meals (Friday Dinner to Sunday Breakfast), camping fees, swimming and activities.
​
Bare Minimum Camping Checklist
Closed Toe Shoes

Pair of Socks for Every Day +1

Pair of Underwear for Every Day +1

Shirts

Shorts or Pants (Switchback pants work well)

Towels

Headlamp / Flashlight

Toiletries

Tent (We have enough tents for Navigator and Adventurer boys only)

Sleeping Bag

Pillow

Water Bottle

Camp Stove/Mess Kit (Adventurers only)
​
Cold Weather
Jacket/Sweatshirt/Layers

Long Underwear (if really cold)

Hat or Knit Cap

Gloves

Sleeping Pad (barrier between cold ground)

Extra Blanket
​
Swimming
Extra Towel

Swimsuit

Water Shoes (Optional)

Sun Protection
​
Other Optional Items
Flip Flops

Pajamas

Bug Spray

Chair
​
The Forecast
Friday -- Low 69, 70% chance of rain (cool front?)
Saturday -- High 80, Low of 64 no rain
Sunday -- High 80
​
​
The Facilities
We are camping in the regular tent and RV campgrounds. We will pitch tents on sites adjacent to each other, but there will be other campers around us. We will use one site as the main fire ring site every night. There are hot showers and flush toilets nearby. There is NO electricity at the campsites.
​
​
Food
Food is included in your registration fee. Food is still being planned out but will be something like hotdogs, beans, egg sandwiches, apples, oranges, burgers, peanut butter and jelly or cold cut sandwiches. We will have disposable plates and utensils, but you will need to bring your own refillable water bottle. We will provide snacks at night during campfires.
​
Nav & Adv Camping --
Little Manatee River &
Skyway Fishing Pier